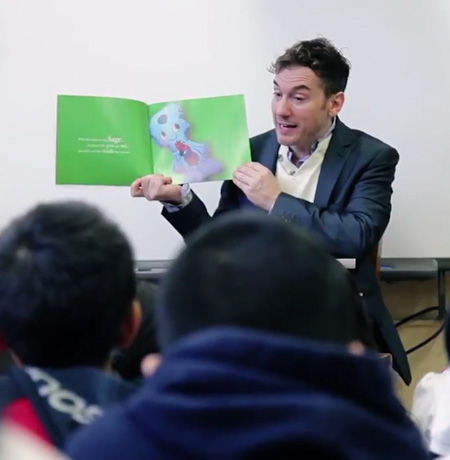 Overview
/

Mission

The primary purpose of We Are All The Same Inside® is to help all peoples and life long learners to embrace our common humanity, while exploring the various aspects of diversity.
Company History
The T.I.M.M.-E. Co. Inc. was founded in 2000 by Timothy Bellavia. The company's first publication earned a Christopher Award nomination, and an opportunity to present the We Are All The Same Inside® - Sage doll-making workshop curriculum on the International Day of Tolerance at the United Nations. In 2004, the New York City Department of Education awarded Mr. Bellavia's T.I.M.M.E. Company a contract. Over the past decade, The T.I.M.M.-E. Co. Inc. has collaborated with several non-profit organizations including: Sesame Workshop, Core Knowledge Foundation, Mattie J.T. Stepanek Foundation, LEAP (Learning through an Expanded Arts Program), Hip Hop H.E.A.L.S., Light of Love Foundation, We Are Family Foundation, Single Parent Resource Center, NYC Cultural Affairs, Project Aspire, among others.
Some praise about the workshops!
"Tools of Tolerance." -- The NY Daily News

"... always recommend (the book and doll workshop) to educators and families." -- Caryl M .Stern, C.O.O., Anti- Defamation League

"... deals with timely issue - tolerance ... the book (and doll workshop) has a message that rings true and should be heard." -- The Midwest Book Review

"Reinforces the common bond of all peoples." -- Nancy Hunt, President, We Are Family Foundation

"... teaches us we can work together to reach our goals." -- The Sunset News

"The REAL deal!" - Jeni Stepenek, Ph.D.
T.I.M.M-.E. Office Headquarters:
TIMM-E CO, INC.
c/o Timothy Bellavia
1249 Park Avenue
New York, NY 10029