Sage Doll-making Workshop
Insights and Overview
A building or community having diversity policies does not necessarily build acceptance or tolerance for differences.
Even when a mission and organization's culture is built on wanting differences to be valued and respected, lack of understanding and respect for each individual can make eliminating intolerance, scapegoating and lack of acceptance for differences a challenge.
In We Are All The Same Inside, there is a mind-shift from "blue-to-you," as participants and / or students meet a neutral and highly likable blue-colored Sage character, who is an alien from space with all the same internal organs as a human-being, and see Sage turn into a personalized doll / puppet, or avatar, of their own creation with an outer skin they individually design on their own.
This program subtly brings the message about reasons our differences on the outside do not separate us in the most important of all ways, who and what we are inside.
Timothy Bellavia has packaged his program so that it can be delivered with the highlight of his personal visit or delivered in a box in a turn-key program by mail if that better suits a location or budget.
Nothing is quite as special as Timmy's presence in the room telling about creating Sage, and bringing his energy to students and adults alike. Additionally, qualified master teachers are available when he is not, and Professor Bellavia is expanding the use of video and on-line conference exchanges so that he and students can still share what they have all created after long-distance implementations of We Are All The Same Inside.
Please see the price sheet to determine the best way to introduce this learning- and student-centered program at your site.
Workshop Package PRICE LIST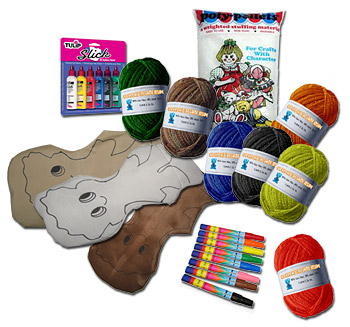 This un-stuffed plush Sage doll kit comes with a variety of doll skins, necessary fill, art media and the blue Sage inside(s) / insert(s). With this kit you get to stuff your own plush Sage doll and learn and reinforce the important message -- that despite our external differences; we are indeed all the same inside. The interlocking back makes it easy to close without sewing or worry of children re-opening and losing filling. Simple instructions included. This is a great project for all ages from 4 and up. Choose from our variety of doll kits for your home or classrooms.
Packages Include:
One Teacher's SAGE Demonstration Doll
This doll can be used year after year for demonstration purposes along with lesson plan and/or text.
(outer skin for character of your choice from original book "We Are All the Same Inside")
Blank Outside Skin Doll Covers
Blue Sage-Inside Doll forms
Yarn for dolls
10 Markers for individual art work by students
Paint brushes
Fabric paint
1 Bag of stuffing
1 Copy of We Are All the Same Inside lesson plan

PRICES FOR THIS PROGRAM DEPEND ON NUMBER OF PARTICIPANTS
Package

#

1:

One teacher, 30 students

Includes all of the above with 30 blank dolls and materials.

Total Price $400.00
plus shipping and handling

Package

#

2:

1 teacher; 20 students

Includes all of the above with 20 blank dolls and materials.

Total Price $315.00
plus shipping and handling

Package

#

3:

One teacher, 10 students

Includes all of the above with 10 blank dolls and materials.

Total Price $180.00
plus shipping and handling

Individual items:

Teacher Demonstration Doll

$150.00

Blank doll set

$100.00

Paper Doll set

$15.00

Presentation Kit with Lesson Plan


(@ no cost when ordering in workshop kits - packages 1-3)

$25.00

T

.

I

.

M

.

M

.-

E

.

Program Information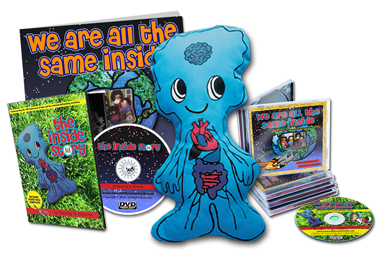 T.I.M.M.-E. Program includes:
Free Orientation
Individualized planning for each program
3 to 5 classes served per day
All necessary art materials and lessons provided
A final student exhibition / display
Flexible scheduling, tailored to the needs of the program
Programs include: Architecture, Calder the Artist and the Engineer, the Acclaimed WAATSI Soft Sculpture / Doll Making Workshop, and Sculpture
Consulting Fees for facilitated corporate and / or school professional
development day
Professional Development / Corporate $1200
Public/ Private School Day Rate (three classes) $495
Public/ Private School Day Rate (five classes) $695
If you would like to feature Mr. Bellavia in an assembly instead of or in addition to a workshop at your site please ask for his schedule.
Stand-alone assembly / workshop presentations are $500 for 45 minutes, up to 250 attendees.
If linked to a workshop on the same day and at the same site, the total is $1500,
Assuming one group of up to 15 to 30 participants in the workshop.
Party like it's Kindergarten
Corporate WAATSI workshops
Sage Gender Politics doll making workshop
– up to 12 to 15 participants at $125 per head. 2 hour session – site specific.
Travel expenses and overnight accommodations are quoted separately if they apply
About the author
Timothy Bellavia, M.F.A. is a results-driven arts educator with the proven ability to create and implement programs and lessons which provide students with a lifelong passion for literature and the fine arts. Bellavia is also an award winning children's author and illustrator with a M.F.A. from Pratt Institute. He is an alumnus of Skowhegan School of Painting and Sculpture. He teaches in the Graduate Division of General & Special Education at Touro College & University System in New York City